Aug 20–Sep 17, 2023
Simon Liu
Let's Talk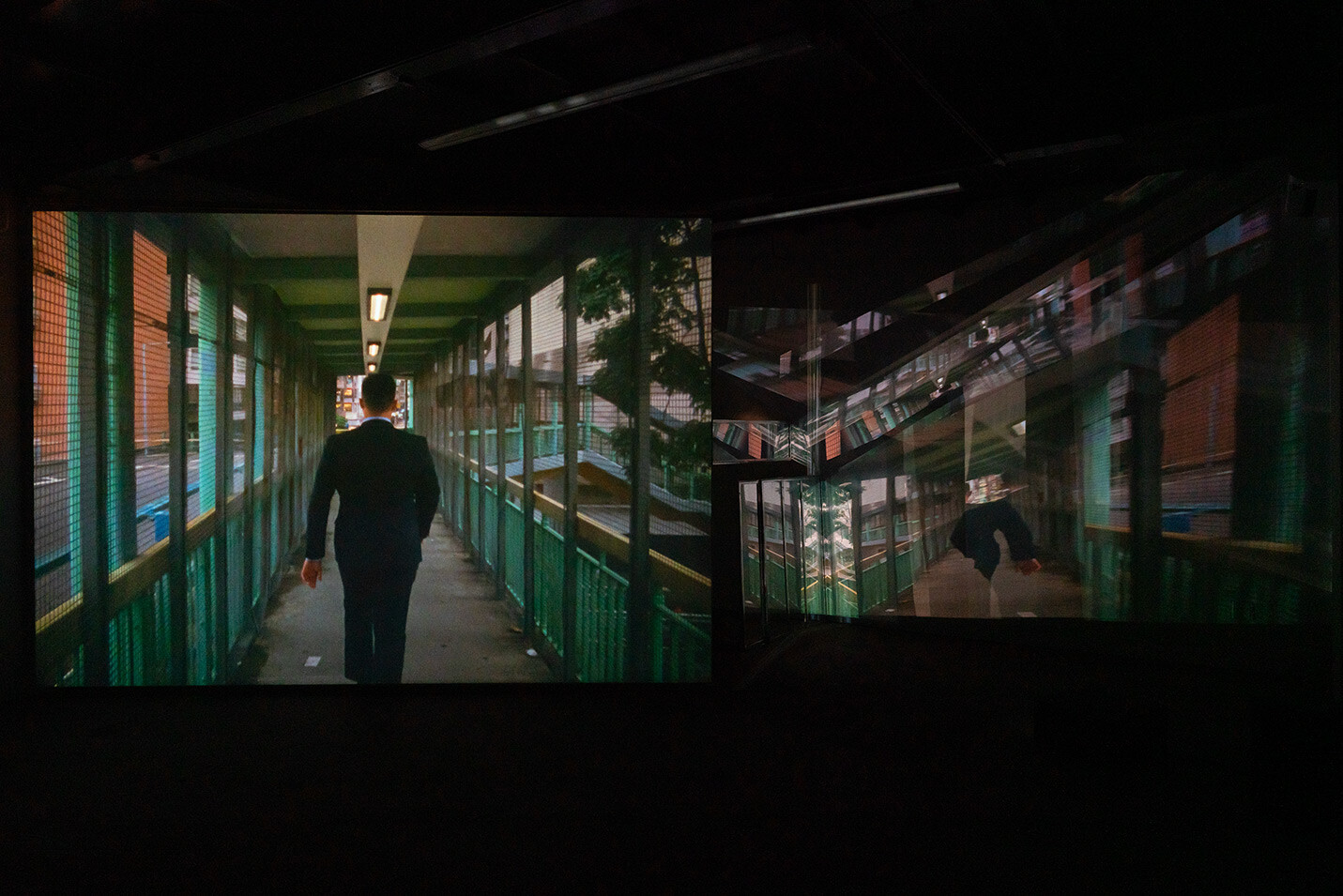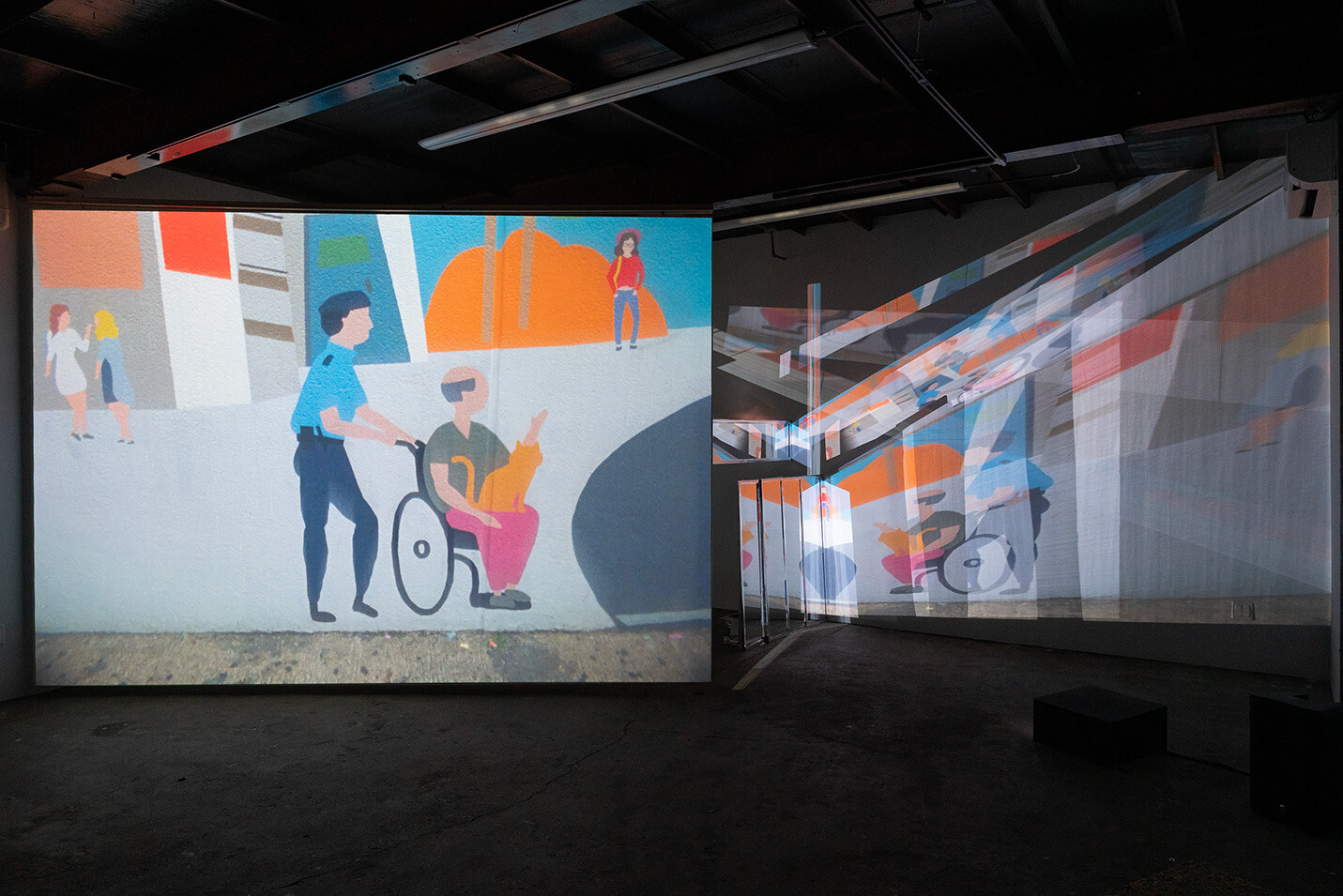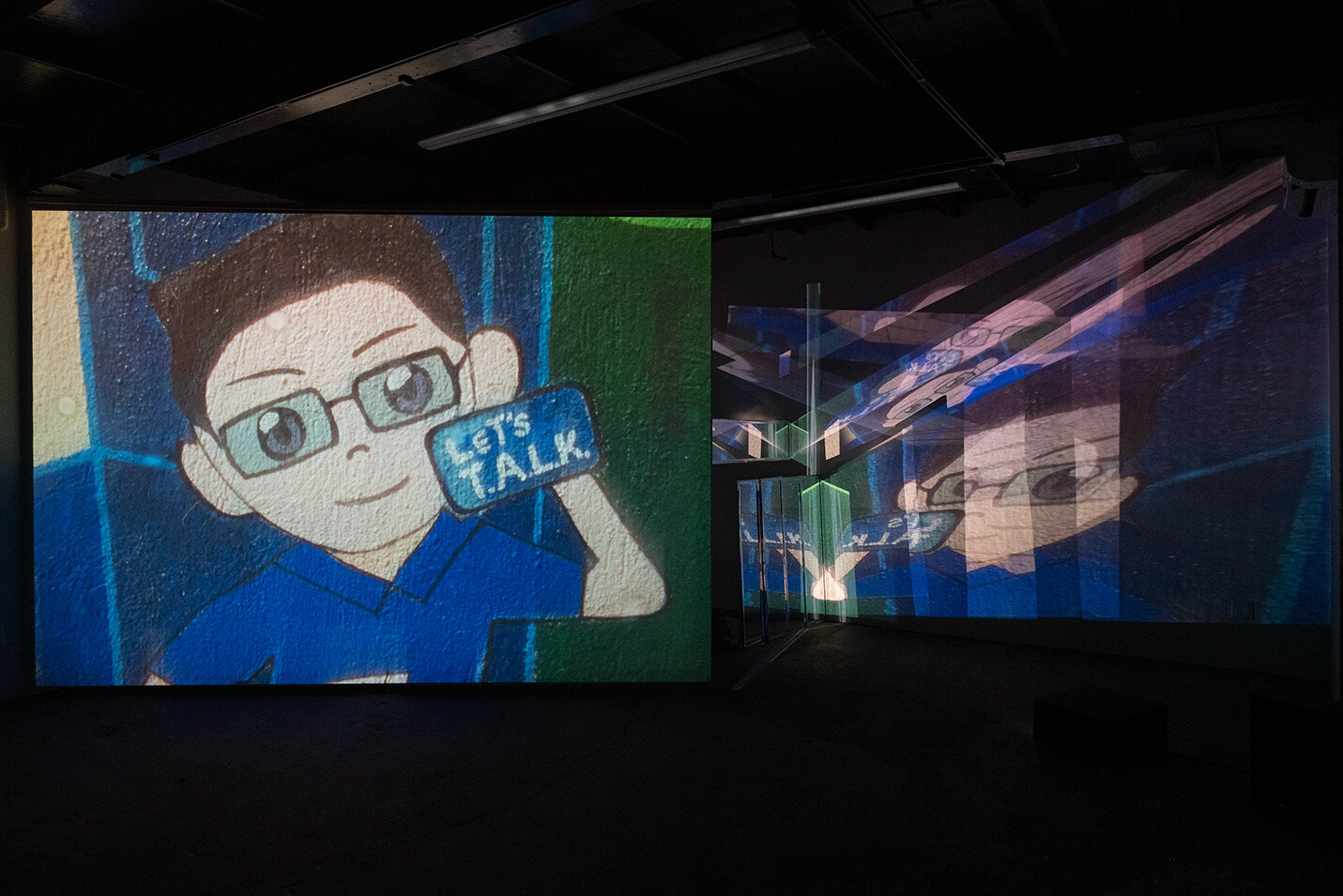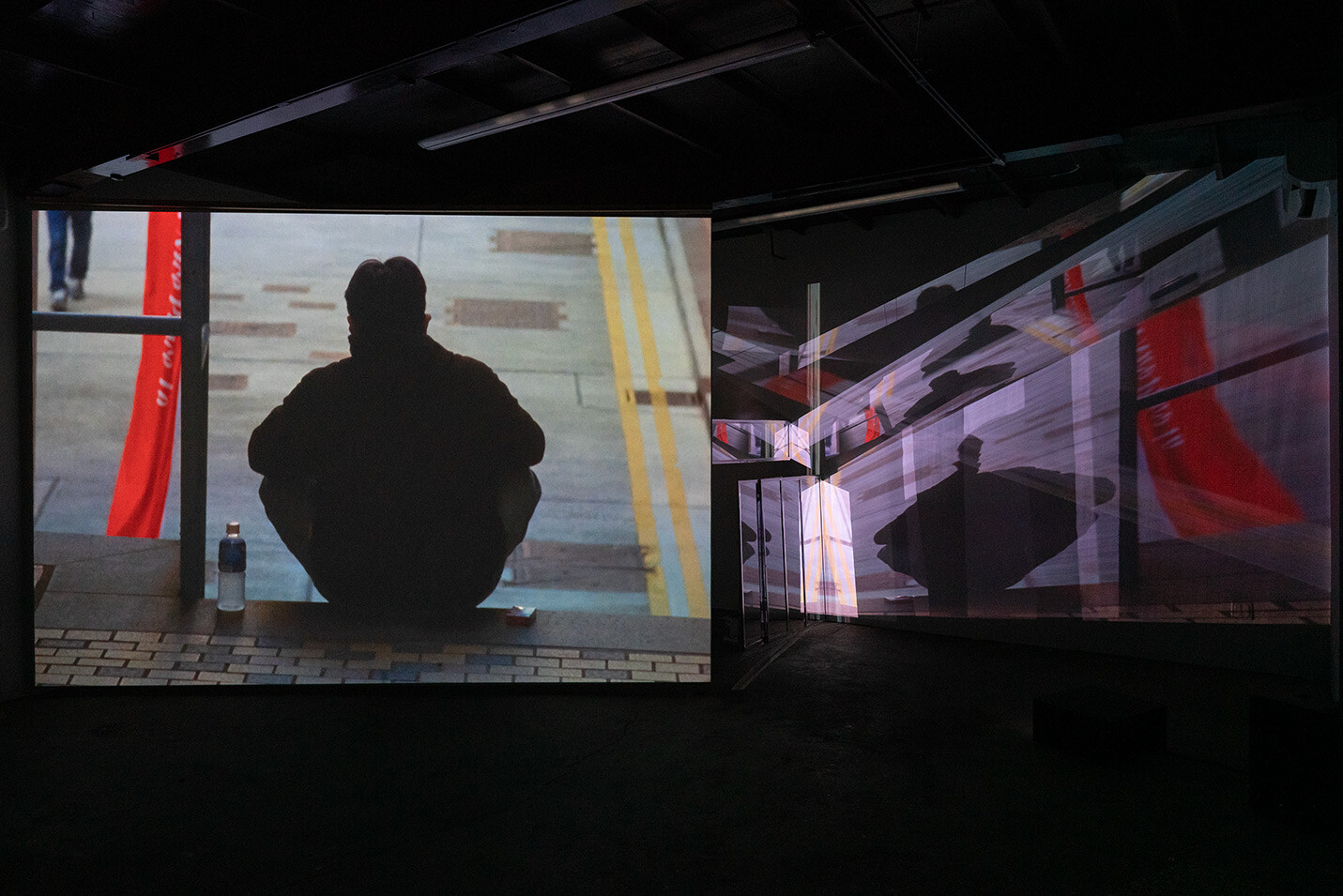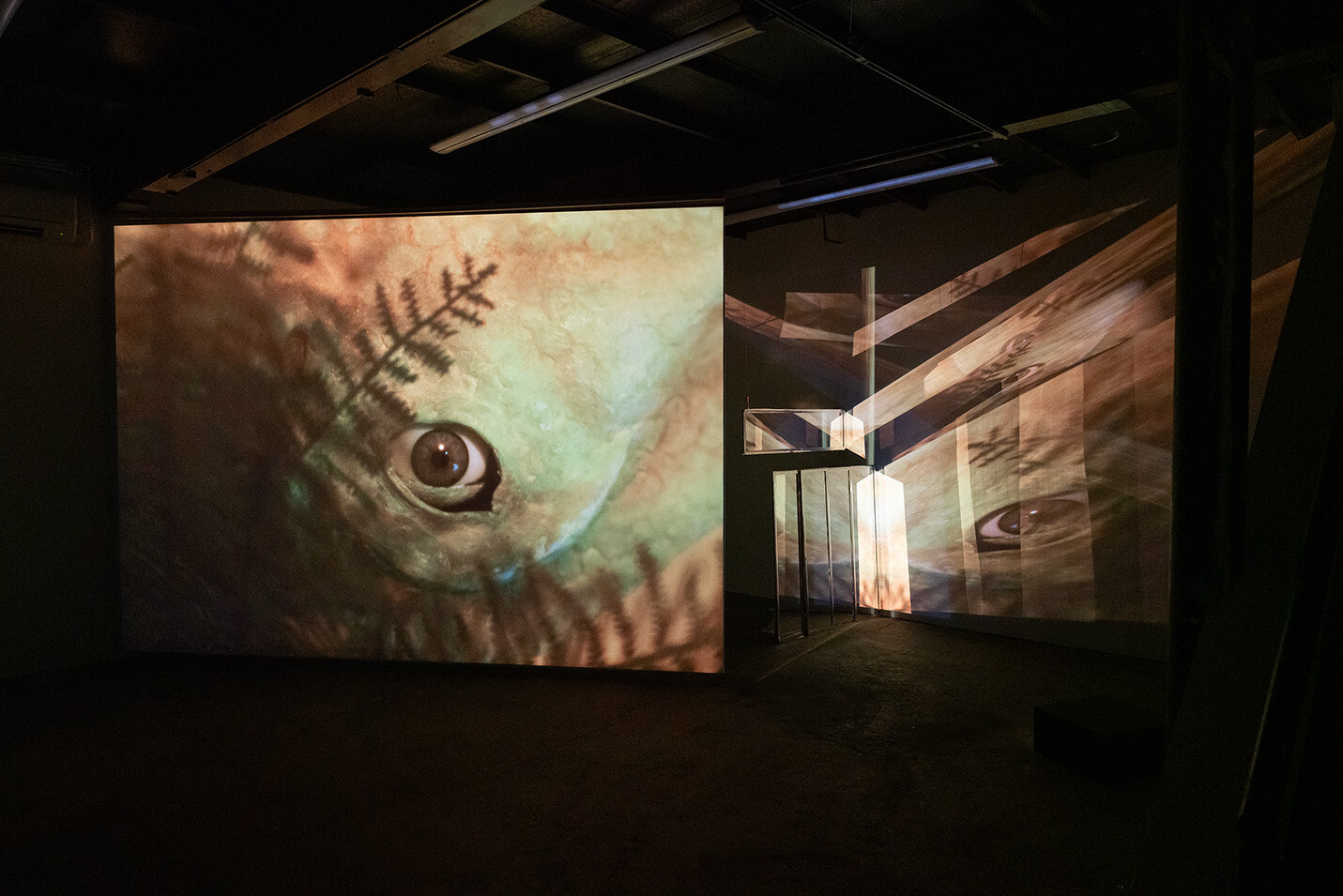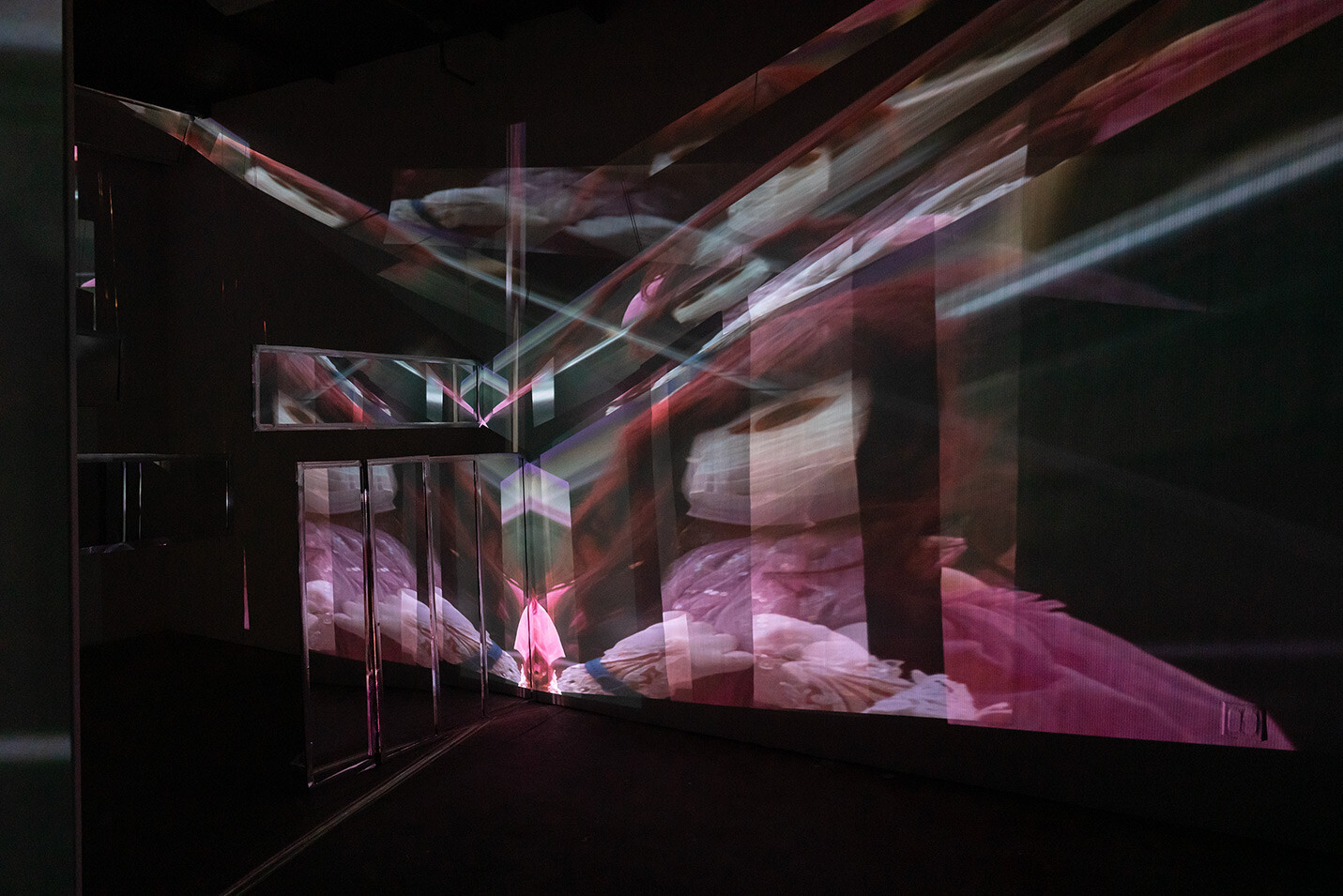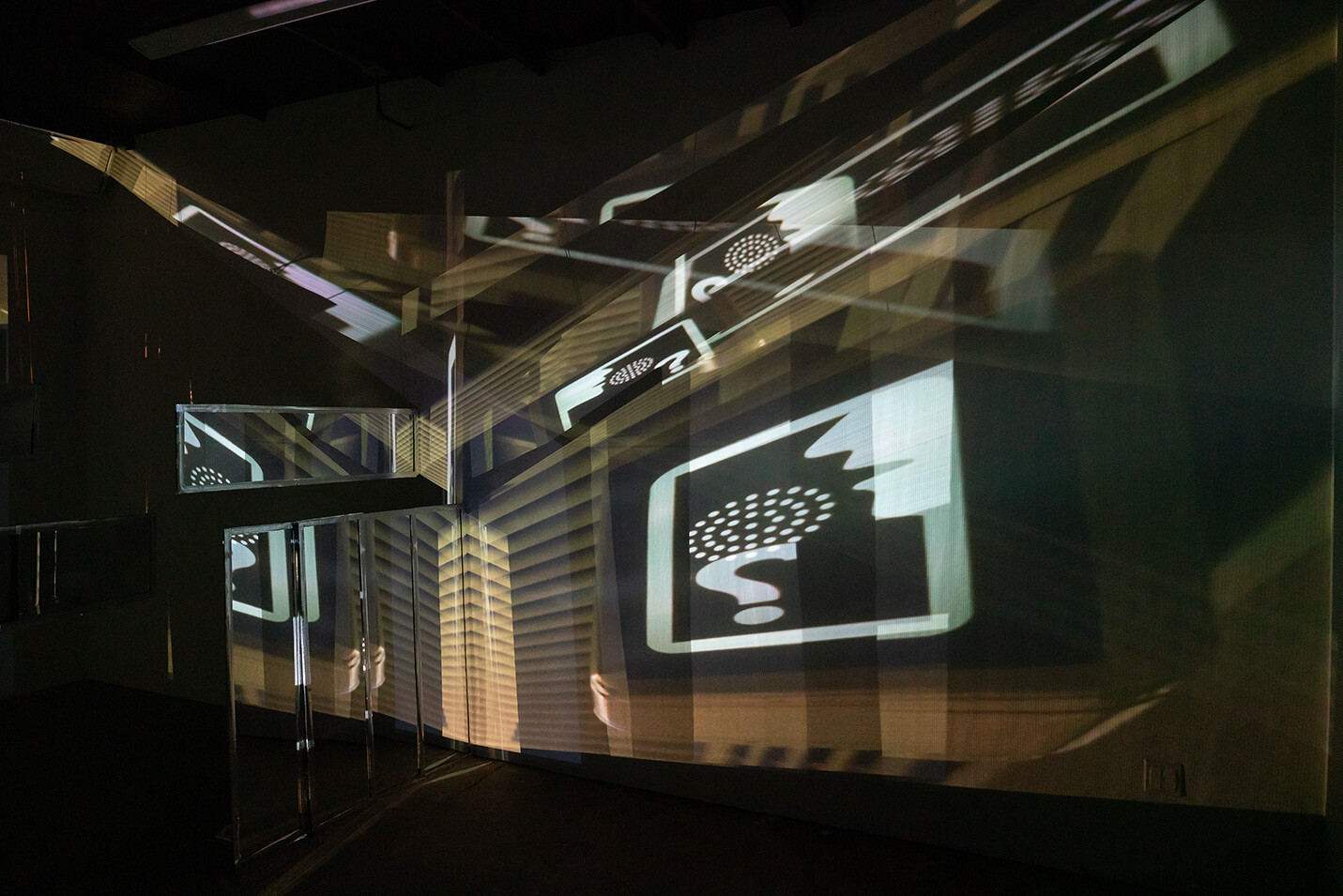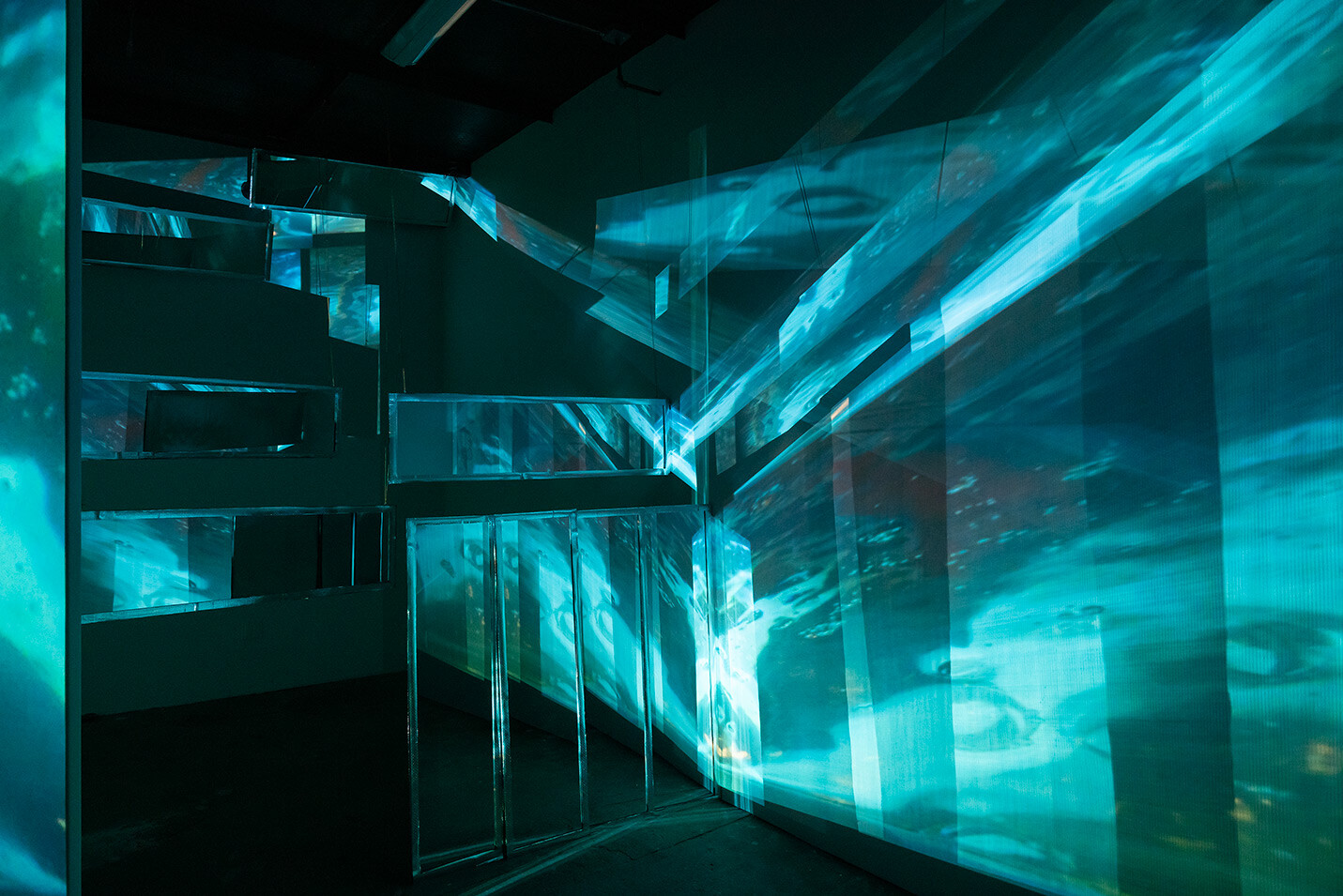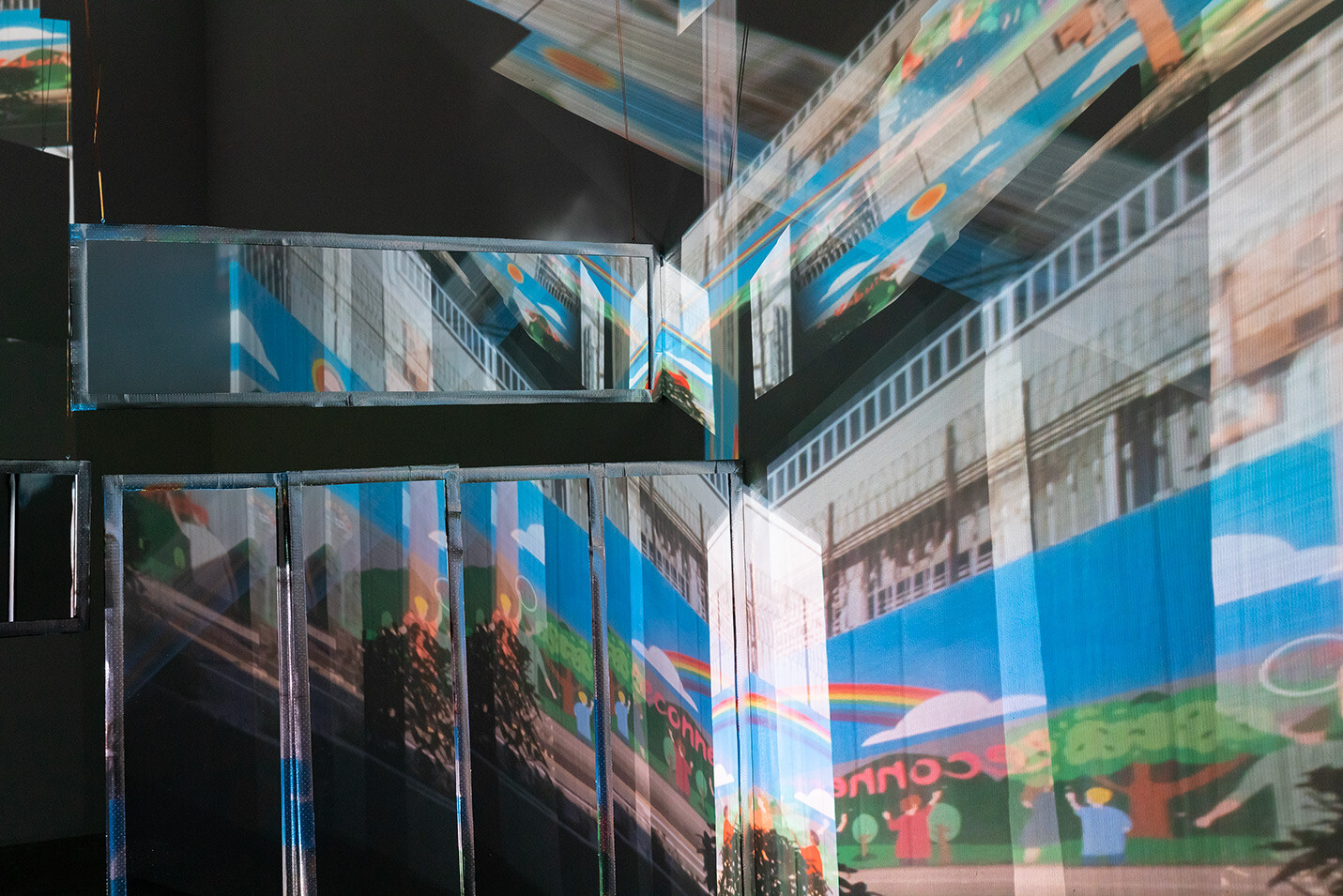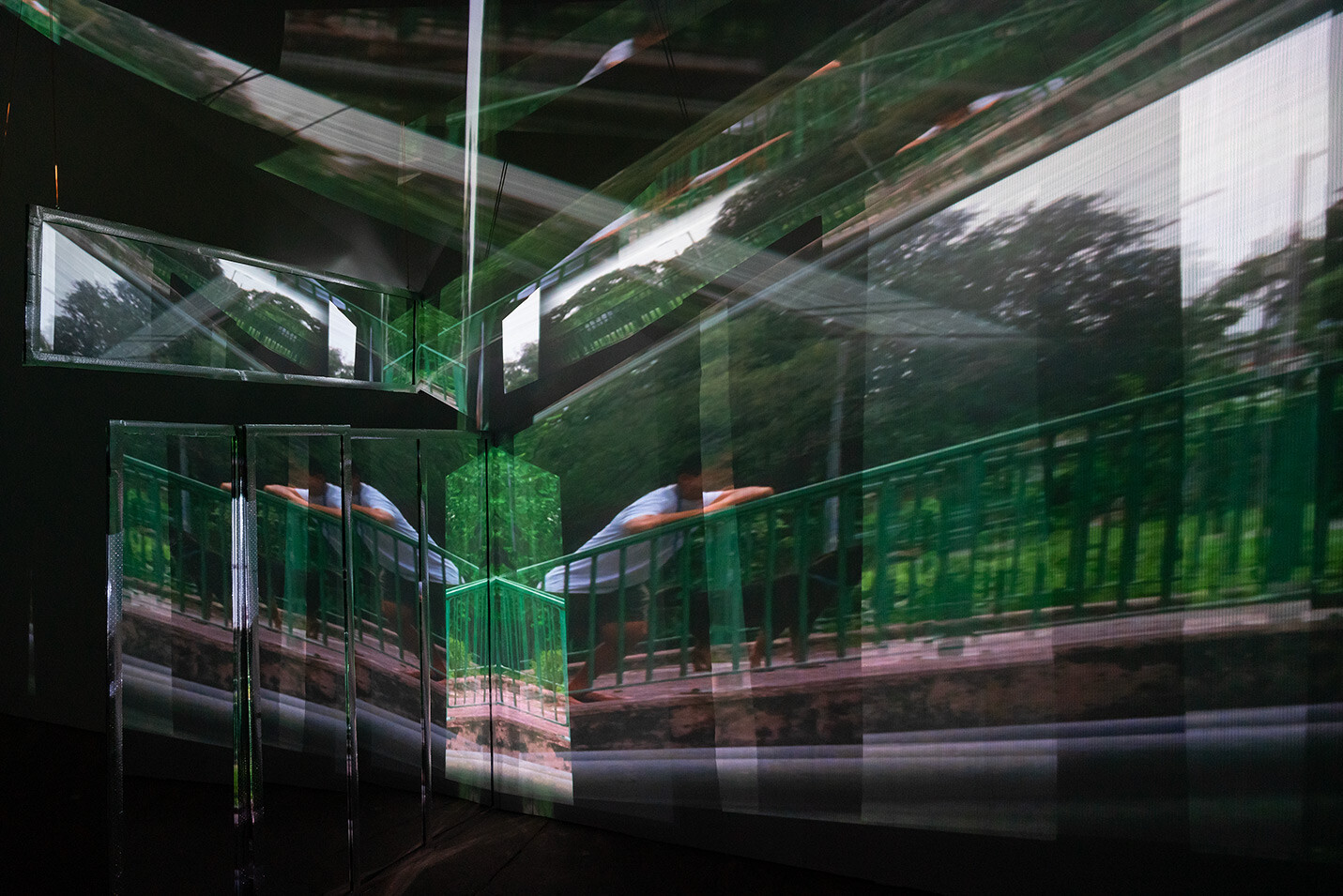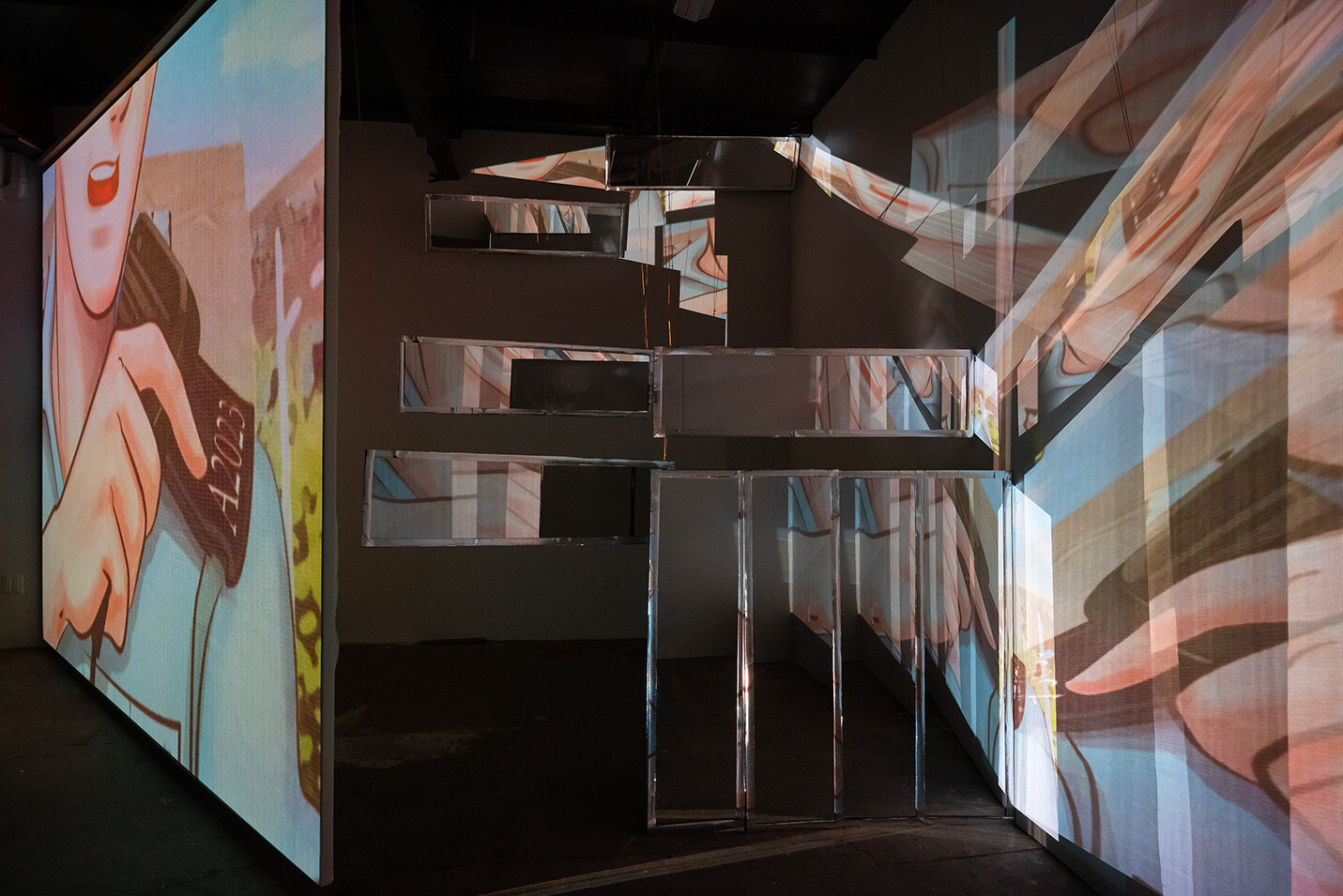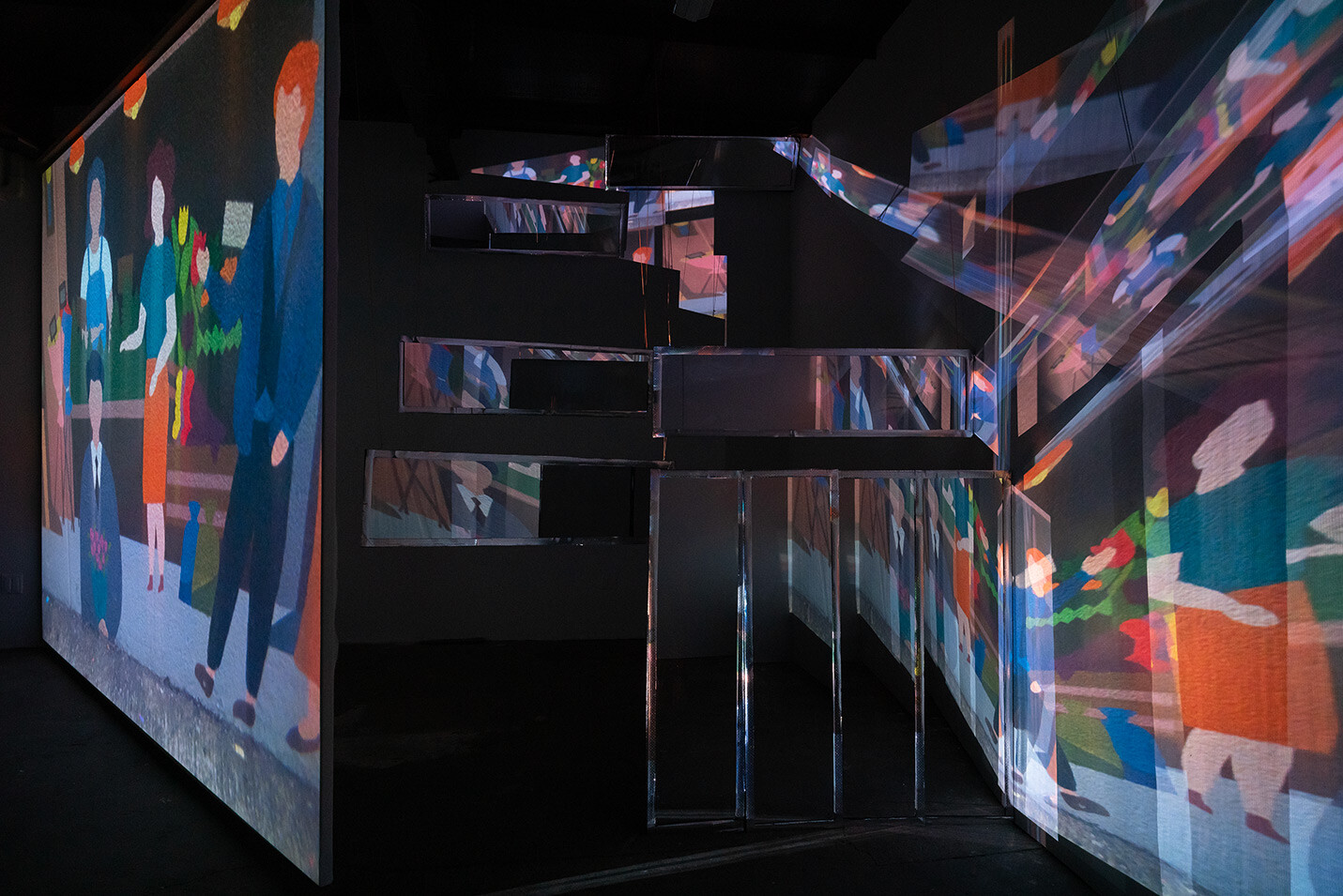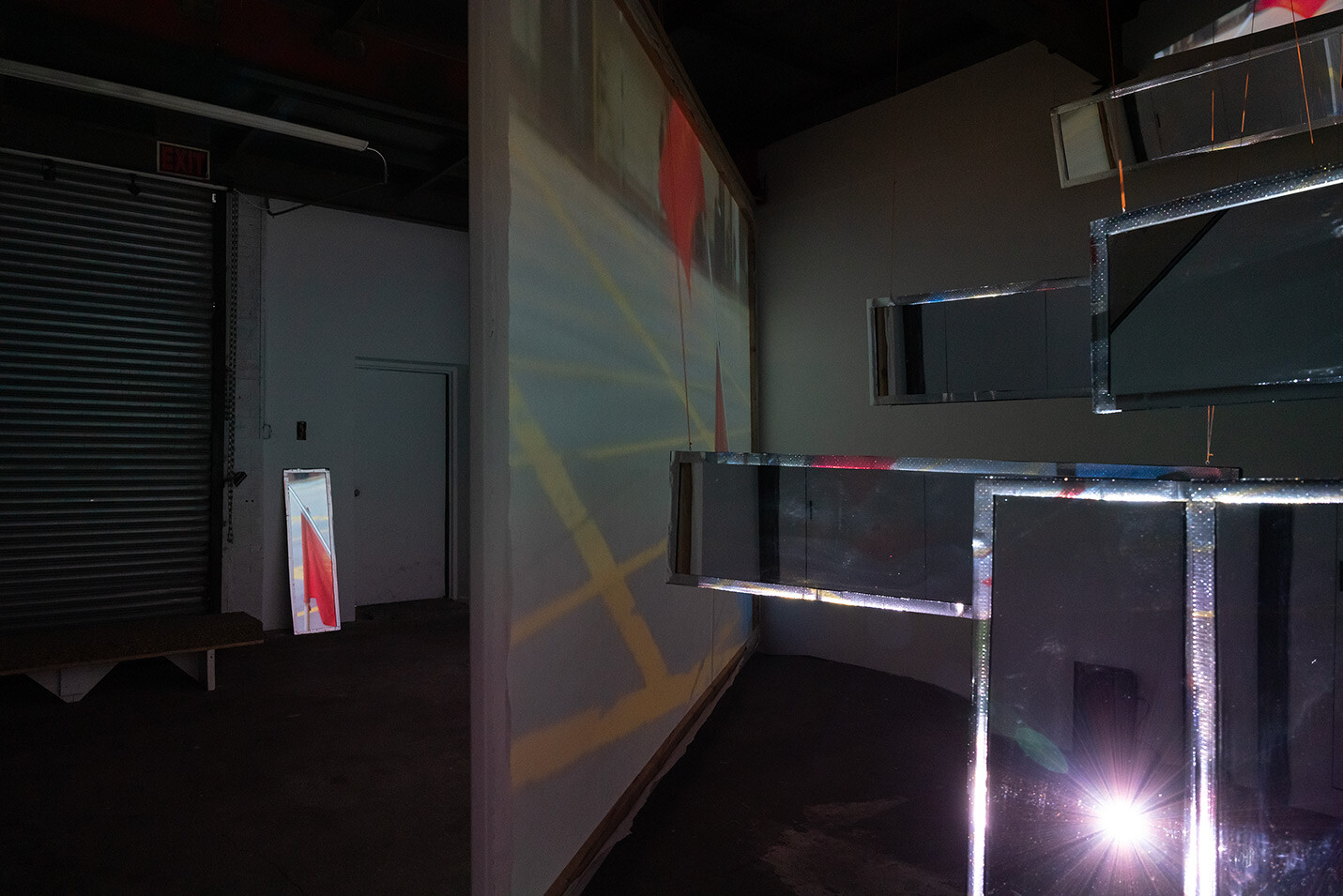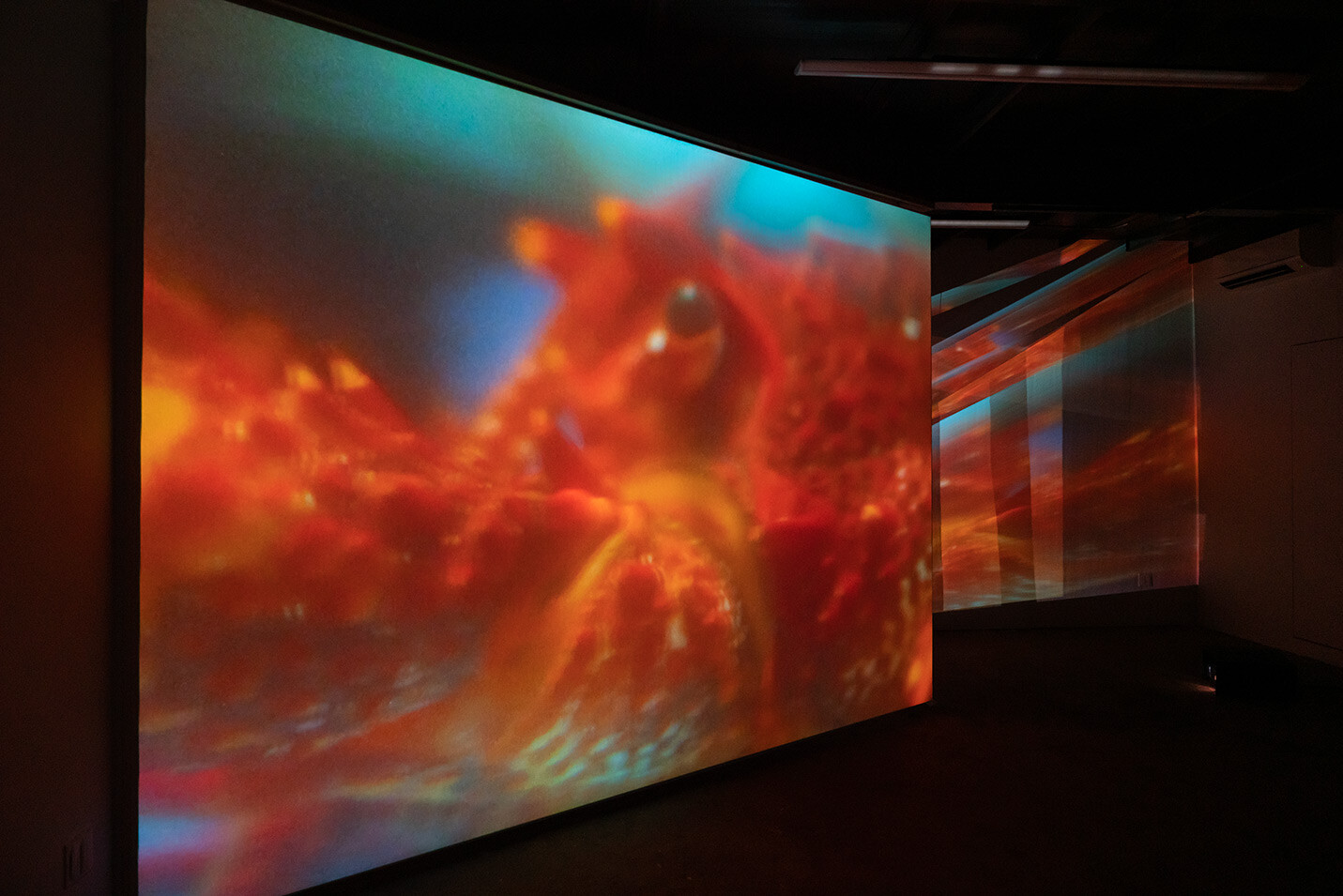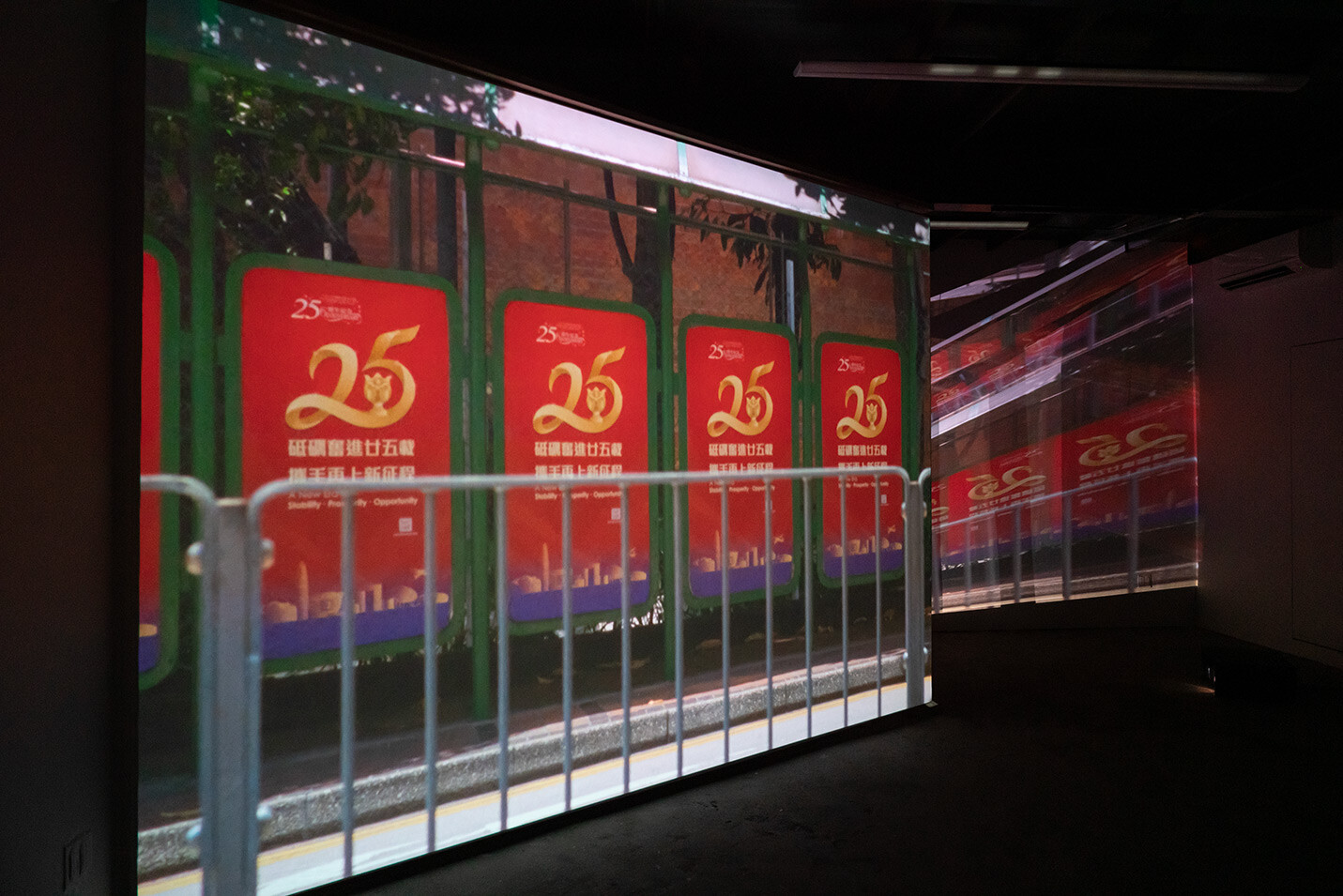 Let's Talk
16mm to 2 Channel Video /
Color / Stereo Sound / 11 Minutes

Upcoming Events
part of Let's Talk :

Sunday, September 3rd, 6:30PM
Group screening organized by Simon Liu

Saturday, September 16th, 6:30PM
Projector performance and live electronic music set between Simon Liu and Joshua Gen Solondz

Let's Talk, a new film and installation by Simon Liu, surveys the evolving physical and emotional landscapes of contemporary Hong Kong in the wake of cataclysmic regional change. Projected in an expansive floor to ceiling installation occupying KAJE, reflective surfaces in oblong geometric patterns installed behind a diagonal screen send distorted images and streaks of colored light from a rear projector rippling onto the complete environment, wall-to-wall. Through periodic bursts of phantom-like reflections across the space, an aura of tension or pressure hovers over each image and sound; suggesting invisible forces that both govern and restrict the passage of daily life.
A filmmaker since 2005, Liu has crafted frenetically hand-spliced 16mm films, enveloping live projection performances and multi-channel installations inhabiting distance from his place of origin in Hong Kong while living as an artist in New York. Liu's sensorially overwhelming repositories of memory and feeling function as transnational time machines; channeling the post-digital, post-colonial, and postmodern qualities of diasporic experience. Images from Liu's homeland fill his films: civic space, urban spectacle, personal monuments, mannequins, wildlife, bollards, barricades, and water lines stream by, illuminating hidden connections within the city. Liu's films originate from a productive separation. Upon each return, Liu's camera records recognizable markers of the city alongside reinvigorated propaganda, capturing lapses in recognition and physical manifestations of the city's evolution occurring from time spent away.
Produced by Rachael Lawe / Sound by LiuSeeLiu / LiuFilmsLiu © 2023
Simon Liu (b. Hong Kong, 1987) is an artist filmmaker working to build a lyrical catalogue of the rapidly evolving psychogeography of his place of origin in Hong Kong through alternative documentary forms, abstract diary films, immersive video installations and expanded cinema performances. His installations and performances have been exhibited at institutions including the Museum of Modern Art, MOCA Los Angeles, SFMoMA, The Shed, PICA, Tai Kwun Contemporary, Everson Museum, Moderna Museet, and the M+ Museum. Meanwhile his films have screened at numerous major film festivals such as the New York, Berlin, Toronto, Rotterdam, San Francisco, Melbourne, Edinburgh, Hong Kong, Jeonju, and BFI London International Film Festivals alongside Sundance Film Festival and New Directors/New Films. Liu's work is in the permanent collections of MoMA, Centro Pecci Prato, and the M+ Museum. Profiles of his work have been featured in Art in America, Cinemascope, Hyperallergic, MUBI, and the New York Times. Liu is a teacher at Cooper Union, a member of artist-run film lab Negativeland, and is currently working on his first feature film Staffordshire Hoard.