Nov 1–Nov 30, 2019
Chris Domenick
with Daniel Marcus
STATUE
The island is a democracy. In this democracy we cook, we clean, we eat. Each meal, a democratic ode, guttural, hashed together from pickpocketed ingredients. To eat is to masticate the city whole.
You may need a larger house, but not the largest house. Plug the kitchen into the living room. De-rationalize, re-feudalize, ruralize. The countryside is a commoditized Arcadia, and your new home, a proscenium theater of kitchen capital.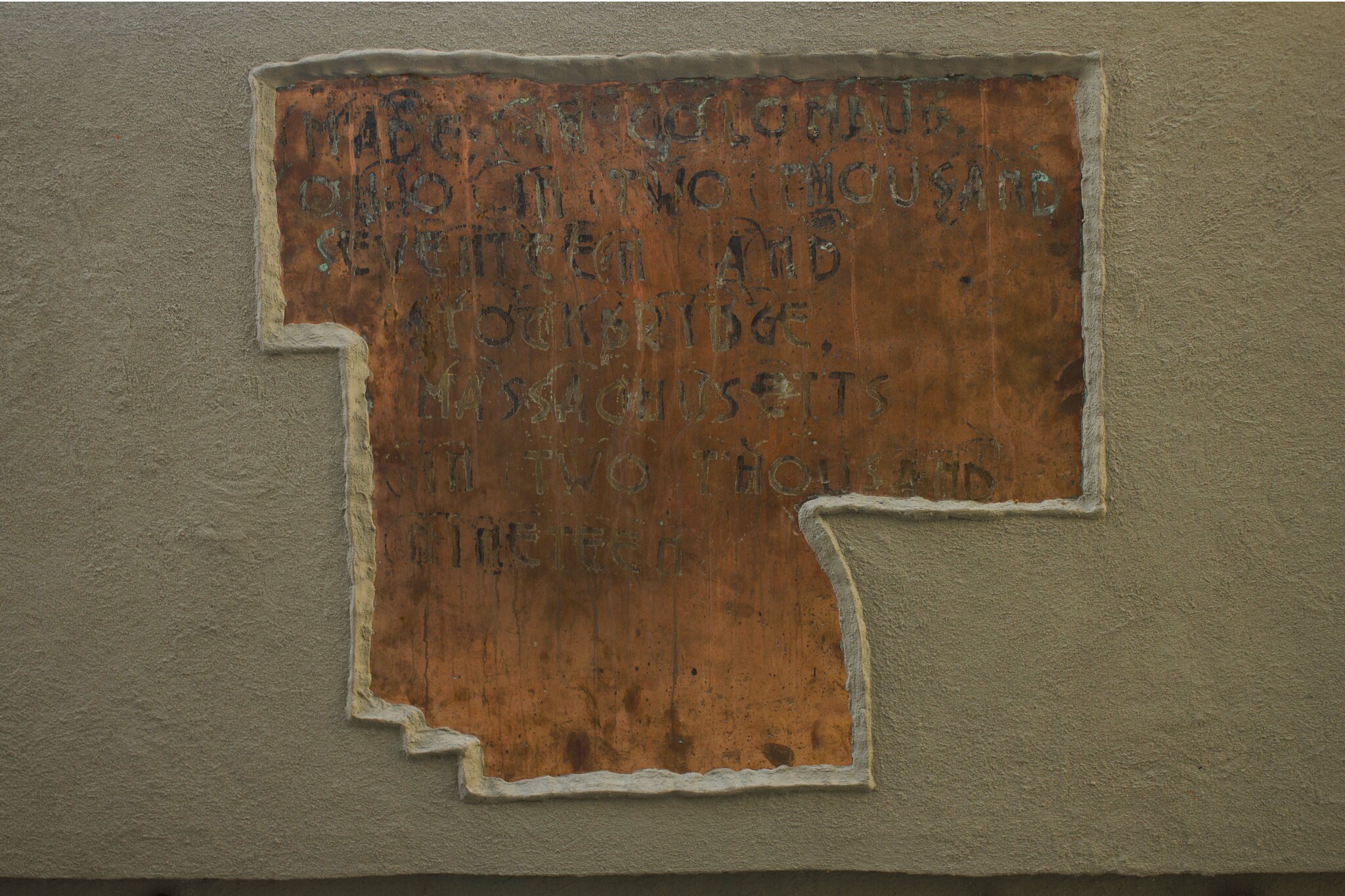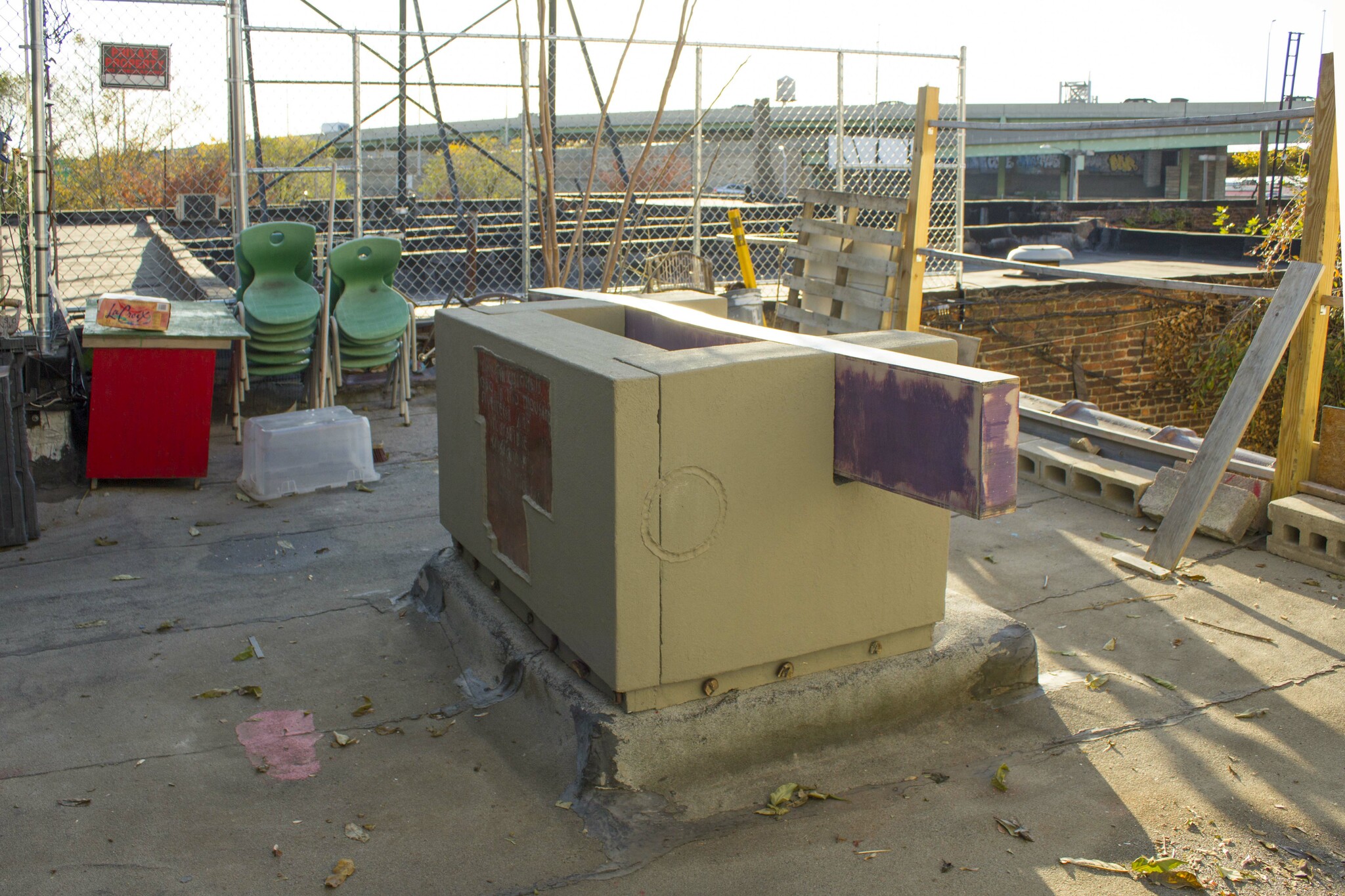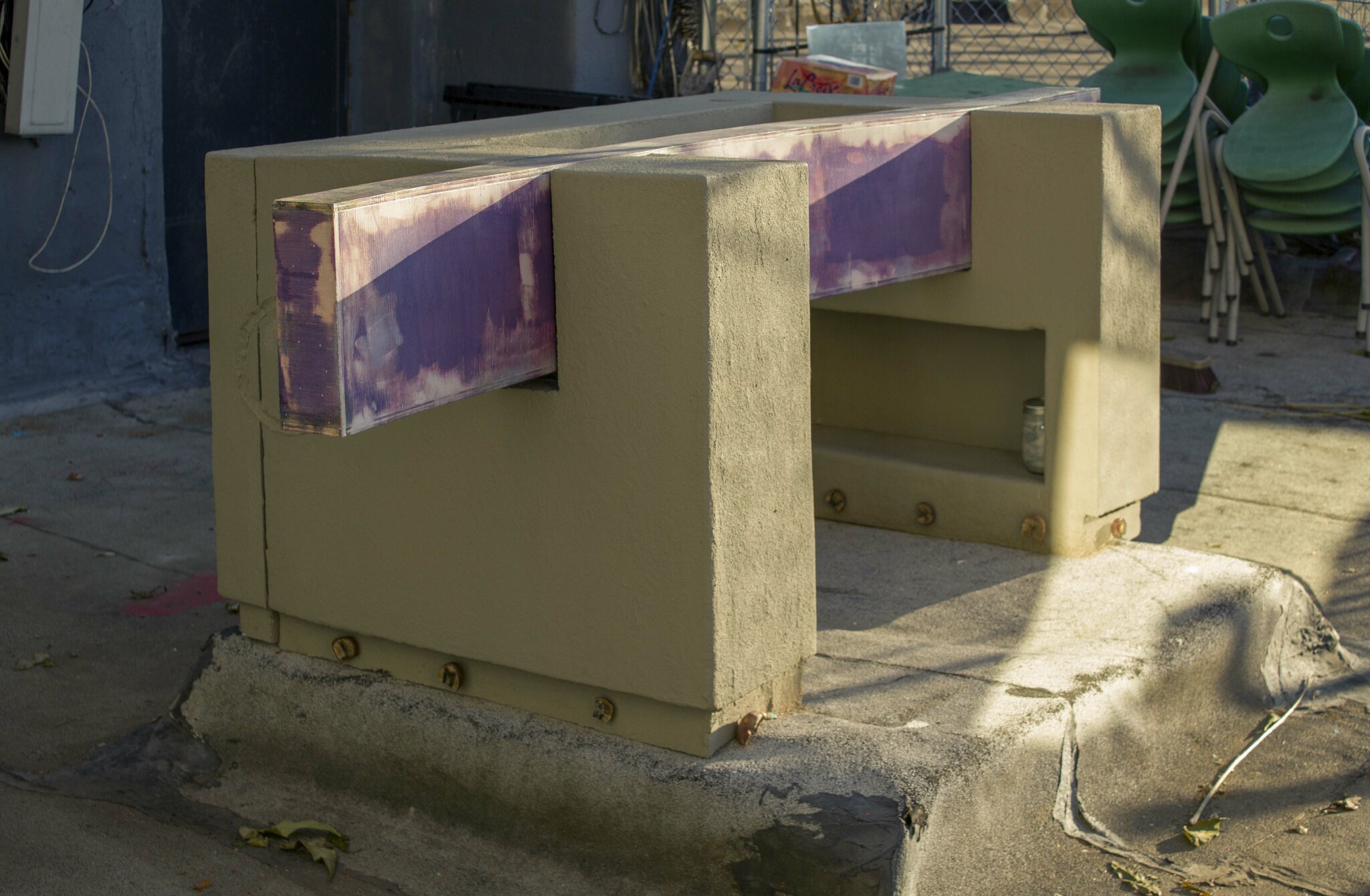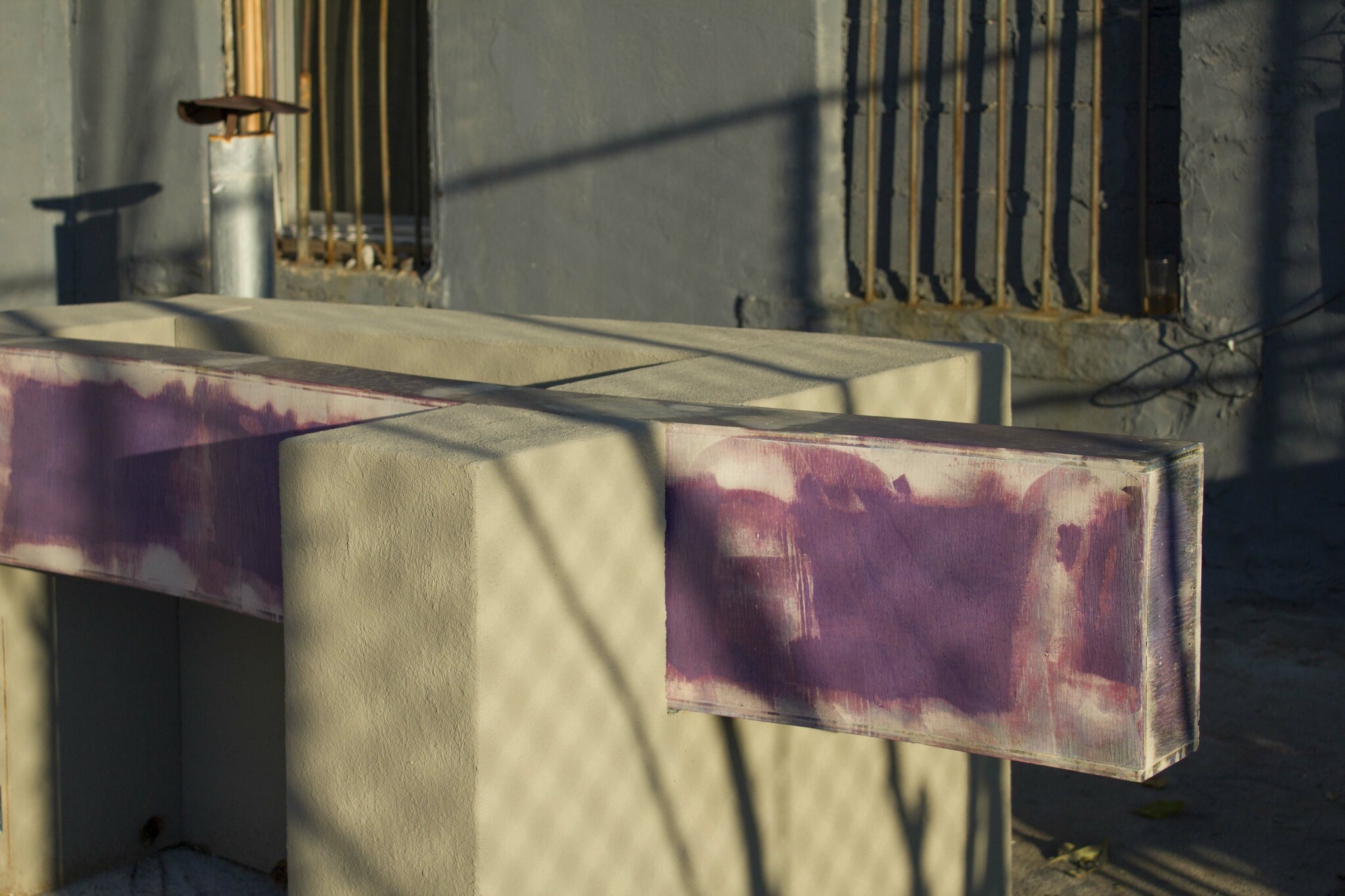 Archipelago is a project comprised of five kitchen islands at various sites around NYC—these islands; DOCK, STAGE, STATUE, STORAGE, and FOUNTAIN are meant to activate the concept of an open floor plan (a class-aspirational trope), as well as the metonymic properties of each of the pieces' locations and titles respectively. FOUNTAIN, for example, is an island made for toddlers (fountain of youth) and its location (the unused courtyard behind a Lower East Side gallery) reminds us of discarded toys, hidden away, left to the elements. STAGE (at Hunter College Art Galleries in conjunction with a Robert Morris show) has the faux-finish of a theaterprop with an unsightly black top—freshly painted for opening night. The piece is in an adjacent space to the main gallery that is semi-public and often used by the school for voting. STAGE evokes Robert Morris' 1972 sculpture, Hearing, (interchangeably a sentencing room, or a psychiatrist's office) in that it is both functional (the drawers and cabinets all open and close), and latent until activated by its actors.
STATUE, on the rooftop of La Kaje, is a horizontal monument. An etched copper placard, bearing potato-printed letters (this alphabet of matrices line the toe kick of the sculpture) reads the where and when of its construction. It will be up through November, concurrent with the onset of NYC early winter, as we begin to take refuge in our prospective shelters.
Accompanying each of the islands is a User's Guide written by Daniel Marcus. In these texts, the island is expanded and drawn into focus through a series of research-based explorations. Marcus takes the semantic and site-specific aspects of each sculpture as a point of departure to extract the idiosyncrasies of these design anomalies—the island as architectural phenomena, the island as radical separatist commune, the island as the site of Julia Child's media persona. Supplemented with associative anecdotes, witty aphorisms and recipe books, a step-by-step how to be a good Modernist, notes on Douglas Crimp's unpublished Moroccan cookbook, and a missing feline, these guides are a potpourri of pleasures. From the kitchen to the storage unit, they serve as a blueprint to an elastic understanding of the island. Here, in this speculative space, the globe opens itself to the castaways of Kitchen Island.
A reading of the STATUE User's Guide will be performed by Daniel Marcus at the closing of the rooftop exhibition. In addition to readings of each island's texts, all five User's Guides will become available in print, compiled in a custom sleeve.
Chris Domenick is an interdisciplinary artist working in painting, sculpture, drawing, and writing.  His work explores the poetics of materiality and craft, often engaged with vernacular forms of architecture, design, and the decorative arts.  He utilizes abstraction as a means to examine the semantics of surface, shape, and touch.  Domenick received an MFA from Hunter College and has received awards from various institutions including The Shandaken Project, The Sharpe-Walentas Space Program, Skowhegan School of Painting and Sculpture and Recess Activities.  Recent projects include Detour: cul de sac at International Waters, Song-shaped Sill at The Al Held Foundation, Flat Moon at Kate Werble Gallery, and Particulate Paper Records of Time in Cabinet Magazine.  He has been included in exhibitions at Canada Gallery, The Queens Museum, The Vanity East, MOMA, Essex Flowers, Regina Rex, and Room East, among others.
Daniel Marcus is an art historian and curator who holds the dual titles of Associate Curator of Exhibitions at the Wexner Center for the Arts and Assistant Professor of Practice in the Department of History of Art at The Ohio State University. His recent curatorial projects include Sharing Circles: Carol Newhouse and the WomanShare Collective (co-curated with Carmen Winant) and To Begin, Again: A Prehistory of the Wex, 1968-1989. He has written widely on modern and contemporary art, with a particular focus on the politics of gender and sexuality. He is a frequent contributor to Artforum and a founding editor of the online peer-reviewed journal Selva: A Journal of the History of Art.