Is She Static
Voluminous Arts, Marcy Angeles, January 23rd, 2023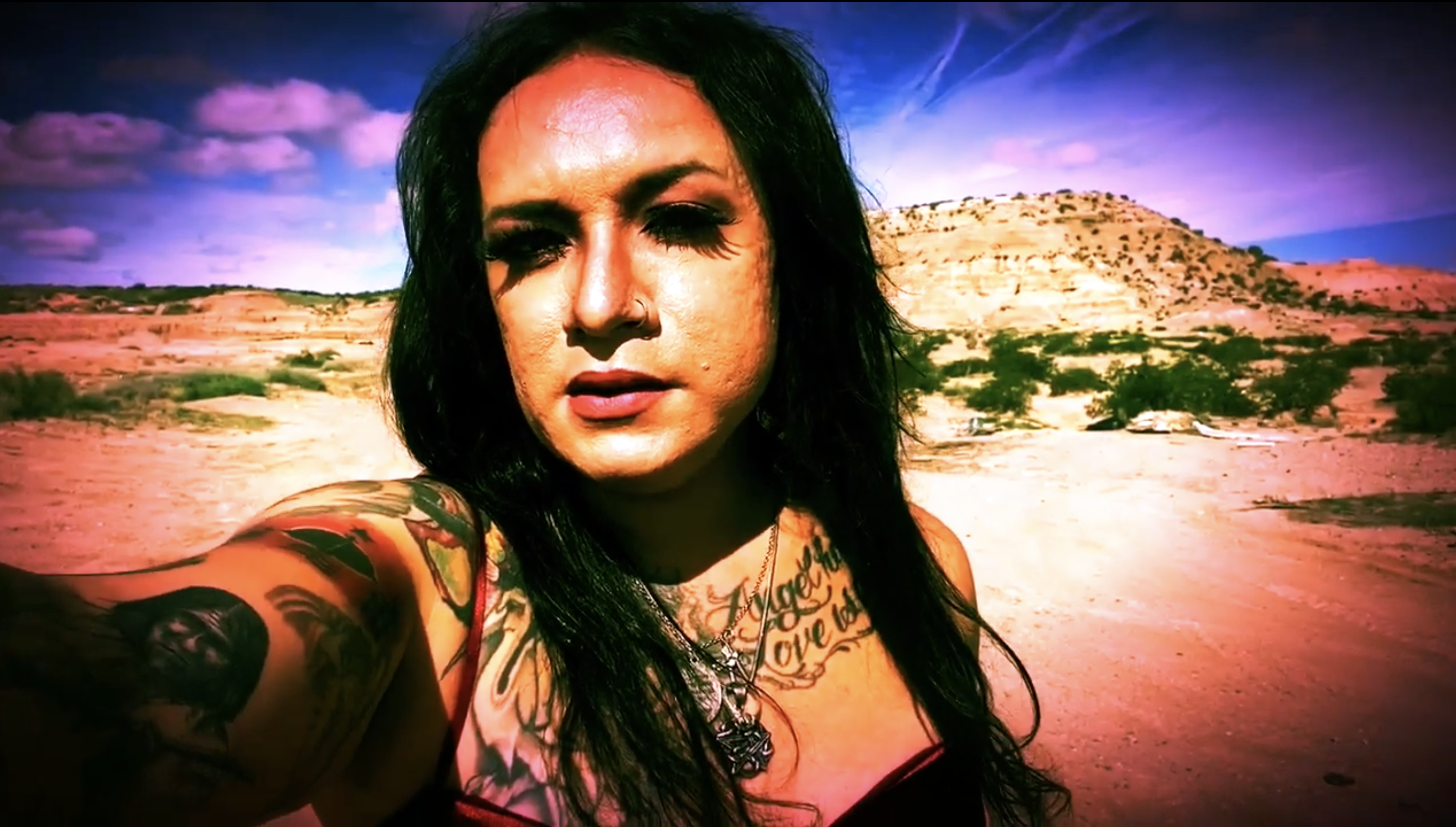 Of these pieces Marcy tells us: "These monologues I have created for the Voluminous Arts Residency at Kaje reflect my experience & general feelings as an Indigenous Two Spirit Artist, Writer & Musician.

The outside world expects Natives to display a cookie cutter caricature of what an Indigenous Artist is. Outside of our communities, Native people have different taste in art/music and express ourselves differently.

I have been doing artwork since I was a child, writing since I was a teenager but approached music as a Sound Artist rather than a Musician. My earliest music was intended to give PTSD a sound. Much of my writing & music has addressed issues of trauma and has highlighted the damage that trauma can do to a person.

I have used both my medicine/magic to most importantly heal myself & create space for the other outcasts who don't always fit in. My approach is not conventional. I am not claiming to have created anything but sometimes, being an experimental artist can make one feel really isolated/misunderstood."
See the entire video at: https://www.youtube.com/watch?v=U5VUIF2L12U